Quick Links:
→ UW Career & Internship Center
→ EPA Careers
→ Conservation Job Board
→ Resume Baking
→ Green Seattle Partnership
→ Careers for Green Thumbs
→ UW Handshake
→ Engineerjobs.com
→ Buzzfile
→ Washington State of Dept. of Natural Resources (DNR)
→  Washington Conservation Corps 
→ ERM
→ UW College of Environment Career Resources
---
Current Job/Internship Openings

Fund For the Public Interest is partnering with groups like Environment America to take on polluters, tackle climate change or get pesticides out of our food supply. These groups have counted on us for 35 years to generate the people power they need to take on Exxon Mobil, Monsanto or other opposition and win.
This summer, not only will you learn how to engage the public on pressing environmental and public interest issues, but you'll also get the kind of communication and leadership skills you'll need for your future career. You'll learn how to raise money, manage and train your own team, work with the media, lobby elected officials and more.
---
As an agency, our mission is to protect, preserve, and enhance Washington's environment for current and future generations. We invest in our employees to create and sustain a working environment that encourages creative leadership, effective resource management, teamwork, professionalism, and accountability.
---
The City of Seattle offers an amazing array of career opportunities, with more than 1,100 job titles from 26 operating departments. The nearly 10,000 employees of the City of Seattle enjoy competitive pay and benefits packages, generous leave programs, and the satisfaction of doing work that helps make Seattle a great place to live, work, and play.
We invite you to explore the exciting and fulfilling public sector careers available with the City of Seattle. Check out our current Job Openings for opportunities to build your career and community!
How to apply for a job: City of Seattle
---
As an organization, we aspire to be inclusive in the work that we do, and in the kind of organization we are. Internally this means working as a team that listens to different points of view, recognizes the contributions of every employee and empowers each employee to bring their whole selves to work every day. Externally this means ensuring that public lands are inclusive and welcoming, so that our shared wildlands can help people and nature to thrive.
---
King County is taking public service to a new level and winning national recognition as a model of excellence. Working here exposes you to some of the best practices and most innovative thinking in your field. Together we're reinventing government in ways that give you the most opportunity to use your talents, develop new skills and see the difference you make in your community every day.
Search for available job openings here.
Available internship opportunity pdf: king county
Available summer internship: King County Summer Intern
---
We manage forests and manufacture products that make the world a better place. We're serious about safety, driven to achieve excellence, and proud of what we do. With multiple business lines in locations around the world, we offer a range of exciting career opportunities for smart, talented people who are passionate about making a difference.
Current opening: Strategy and Technology-Production Forestry Intern (job #10103259)
Search for jobs here
Available job opportunity pdf: weyerhaeuser
Available job opportunity pdf: weyerhaeuser2
---
Clear Water Services (Clear Water) was established in 1998 in response to the heightened awareness to water quality issues via the implementation of new phases of the Clean Water Act and the Endangered Species Act. These regulations increase the need for specialized erosion control and water treatment services at construction and industrial sites.
Clear Water systems have been used on numerous projects throughout the United States, ranging in size from small residential construction sites to multiple acre commercial and road improvement projects. Clear Water services a variety of clients including builders, contractors, municipalities and port authorities. Clear Water treatment systems and years of experience differentiate us from all other stormwater treatment companies.
Career information: clear water
---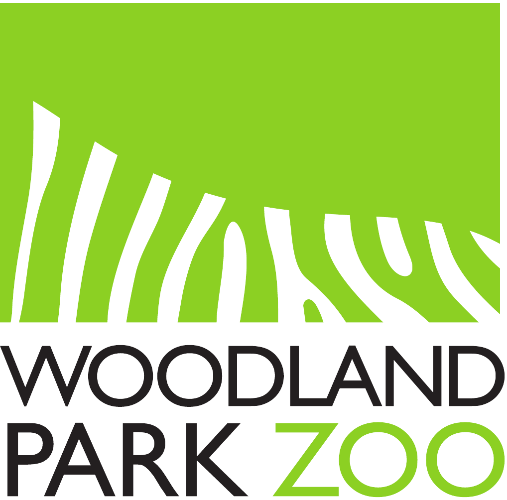 Woodland Park Zoo is committed to attracting, developing and retaining highly qualified employees. As a 24/7 environment, we have a variety of career opportunities, including positions in animal management, development, education, facilities, horticulture, guest services, information technology, marketing, retail, security and more.
At the zoo, employment is more than just a job. Employees are able to develop their appreciation of animals, the natural world and the need for conservation on a local and global level, while contributing their specific skills and talents to our mission:
Together, we serve our mission:
Woodland Park Zoo saves animals and their habitats through conservation leadership and engaging experiences, inspiring people to learn, care and act.
Follow this link to fill out the application form.
Available job opportunity pdf: zoo
---
Green Diamond Resource Company
Green Diamond Resource Company has taken care to protect and nurture such forests for over a century. We pride ourselves on our stewardship principles and our longstanding commitment to environmental excellence. Our commitment to sustainable forestry shows in everything we do, whether planning a harvest, replanting for the future, or nurturing the trees that provide our livelihood.
---
Integral Consulting Inc. is an international science and engineering firm providing multidisciplinary services in the fields of health, environment, technology, and sustainability.
Founded in 2002, Integral has a proven track record of developing innovative and cost-effective solutions to the complex technical challenges facing our clients. Our primary goal is to help our clients make informed decisions, manage risk effectively, and identify optimal solutions by applying our science and engineering expertise. We also support our clients in the areas of strategic planning, agency negotiations, technical peer review, and expert services for litigation.
Integral Consulting Inc. offers a dynamic workplace, supportive colleagues, excellent pay and benefits, flexible schedules, and a focus on work–life balance. With 19 offices across the country, we welcome scientists, engineers, and support professionals who desire meaningful work and want to make a difference.
Available job opportunity pdf: integral
---
EnviroIssues is a public involvement and community outreach consulting firm. We are a staff of over 100 employees and since 1991 have successfully worked to communicate complex government, transportation, environmental, and urban planning issues to members of the public in the Pacific Northwest. Our goal is to provide our clients with the tools for complex decision-making in the public arena.
Open position: Public Outreach and Events Internship
Open position pdf flyer: EnviroIssues
---
We're green, we're growing and we're looking for the best — passionate, talented and enthusiastic 3Ders who share our vision for a more sustainable world. And we'll make it worth your while. Beyond real people, solid salary setups and the usual medical and dental, we offer flexible PTO, a fresh-hopped fridge, health and wellness perks, and a positive work environment that emphasizes growth opportunities and work-life balance (really).
Browse current openings here.
Available job opportunity pdf: 3degrees
---
Boeing is a company of bold innovators and dreamers. We are continually looking for ways to build it bigger, smarter, faster, stronger and better. Join us and you can speed up airplane production. Develop innovative cybersolutions. Or shape a global supply chain. Find your future with us by learning more about what we do and searching for available positions here.
Current job openings pdf: boeing
---
Summer internship available in Coastal Resiliency and Marine Subsistence Resources in Hoonah, Alaska.
Over the course of 8-weeks, you will immerse yourself in the cultural and natural history of Southeast Alaska. You will work alongside dedicated professionals to perform an intertidal shoreline resources inventory, accompany scientific SCUBA divers performing habitat assessments and baseline data gathering, gather and prepare traditional subsistence foods, and learn about the culture of the Hoonah Tlingit, among other activities. You will work occasionally with our environmental / natural resources youth program on field activities to develop your leadership capabilities. You will be responsible for a 12-page report (including pictures) that will be instrumental to your portfolio and will summarize your experiences, findings, and results. You will contribute to the development of a funded coastal resources planning and management initiative and present your work to the community.
Click here for the internship flyer and employment application.
---
---
---
---
---
UW Career & Internship Center: 
Check out the wide variety of resources available through the UW Career & Internship Center.
Their online calendar is a great resource for students to stay up to date with their programming.
---
This site contains career information on the United States Environmental Protection Agency (EPA), as well as a job search engine. Want to help protect your environment? Improve the health of all Americans?  From geology to mechanical engineering, from biology to chemistry, EPA is looking for scientists, technologists and engineers to perform cutting-edge research in a dynamic learning environment — research that can help make this a cleaner, more sustainable planet. 
---
This website posts jobs from a wide range of organizations, and results can be narrowed down by focus (e.g. Forestry). They are the world's largest and most-visited career website in conservation, ecology, forestry, wildlife, and fisheries. Their goal is to help conservation professionals discover great employment opportunities in ecology, wildlife, forestry, marine biology, environmental education, and related fields.
---
This site specializes in building your own resume and provides samples for reference. They offer easy-to-use resume builder which helps in writing powerful, attention-getting resumes easy for any jobseeker. Whether you are just starting your career or making a transition into a new one, they've got you covered.
---
The Green Seattle Partnership coordinates restoration projects to care for our urban forest and bring people into the parks to build community through hands-on volunteerism. The Partnership was started in 2004 to respond to a critical threat facing the City's forested parks. Without intervention, we risked losing 70% of the tree cover in our parks in just 20 years. With thousands of volunteers getting involved every year, dedicated staff with City agencies and partners, and professional crews to help out on our toughest sites, we are making great strides, but the work is far from done. Join us! Volunteer in your neighborhood park, help us get the word out to more people, and continue the effort at home in your own yard by removing invasive weeds and planting native trees and shrubs. We're going to need everyone's help to keep the Emerald City green!
---
Tips, Resources and Job Outlooks for People Who Love Plants. For gardening, flower or nature fans, getting a degree doesn't have to mean resigning to a dull desk job. There are many specialized career paths available in the fields of agriculture, horticulture and forestry for prospective students with a green thumb. Even though equipment advancements have reduced the farm labor force in recent years, there is still a demand for nursery and greenhouse workers as well as agriculture and horticulturists, florists and flower specialist. This breakdown of career paths provides a way for those with green thumbs to explore plant-centric industries, with tips to get a career with plants growing.
General Job Search Resources:
---
Handshake is the UW's online job and internship database. You can search for internships, part-time and full-time jobs, from your computer or mobile device as well as view physical and virtual upcoming employer events.
---
Engineerjobs.com is the world's most-visited engineering job site. It can help you search engineering jobs by engineering discipline or location and find 300,000 engineering jobs in the U.S. and Canada.
---
Not only is Buzzfile the most comprehensive and functional resource of its kind, it is also the best value. Unlike other services that offer a fraction of the coverage and functionality of Buzzfile, and cost thousands of dollars a year to subscribe, Buzzfile is completely FREE to colleges and universities. Furthermore, Buzzfile provides career centers with tremendous use flexibility. Since Buzzfile is free and does not require registration, career centers can make Buzzfile available to students, faculty and alumni.
---
Washington State Department of Natural Resources
Join something great and make a difference! We protect Washington's forests, fields, and waterways for habitat and industry. We also develop renewable energy and build outdoor recreational access around Washington State.
Becoming a DNR employee is an investment in your future and the future of Washington as many of our positions generate revenue that supports K-12 public schools, higher education, and many county services. Enjoy the 
benefits of working for Washington state
.
JOIN OUR TEAM and be the future of public service at DNR in an environment that is supportive, safe, and inclusive to everyone.
---
Our Washington Conservation Corps (WCC) is an AmeriCorps program that creates future leaders through community involvement and mentorship. We have more than 350 members and experienced staff statewide who restore critical habitat, build trails, and respond to local and national disasters.
The majority of our AmeriCorps member positions are 11-month crew positions, in which members serve on crews of five members led by a WCC crew supervisor. There are limited 6-month and 3-month positions offered in spring and summer. We also provide 14 full-time Individual Placement positions that are typically limited to summer recruitment only. Members earn Washington's minimum wage and an AmeriCorps Education Award upon successfully completing a term.
Information on WCC Volunteer Program Associate: 
AmeriCorps
Our people are our foundation. Our ability to attract, develop, retain and reward the very best talent is both the essence of our Global People Strategy and vital to our future. We want to hire great people and ensure that our leaders and our culture nurture and support everyone's development and success.
With challenging opportunities and strong mentors, all our employees have the opportunity to reach their full potential and enjoy a long and rewarding career with the company.
When you join ERM, you'll become part of a global organization that maintains the personalized feel of a local firm; thinking globally and acting locally. Benefits offered to employees are based on the country in which you are contracted.
We are committed to investing in the future of our people to ensure the future success of the company with Learning and Development a strong focus of our development program.
---
Browse from a list of open positions and jobs from various companies that are related to UW's College of the Environment.
---